KEVIN SANYA, General Manager, Fusion Estates
Fusion Estates, a subsidiary of Fusion Capital Limited has today launched Alpha Meadows a controlled gated community residential project in the Makutano area of Kikuyu.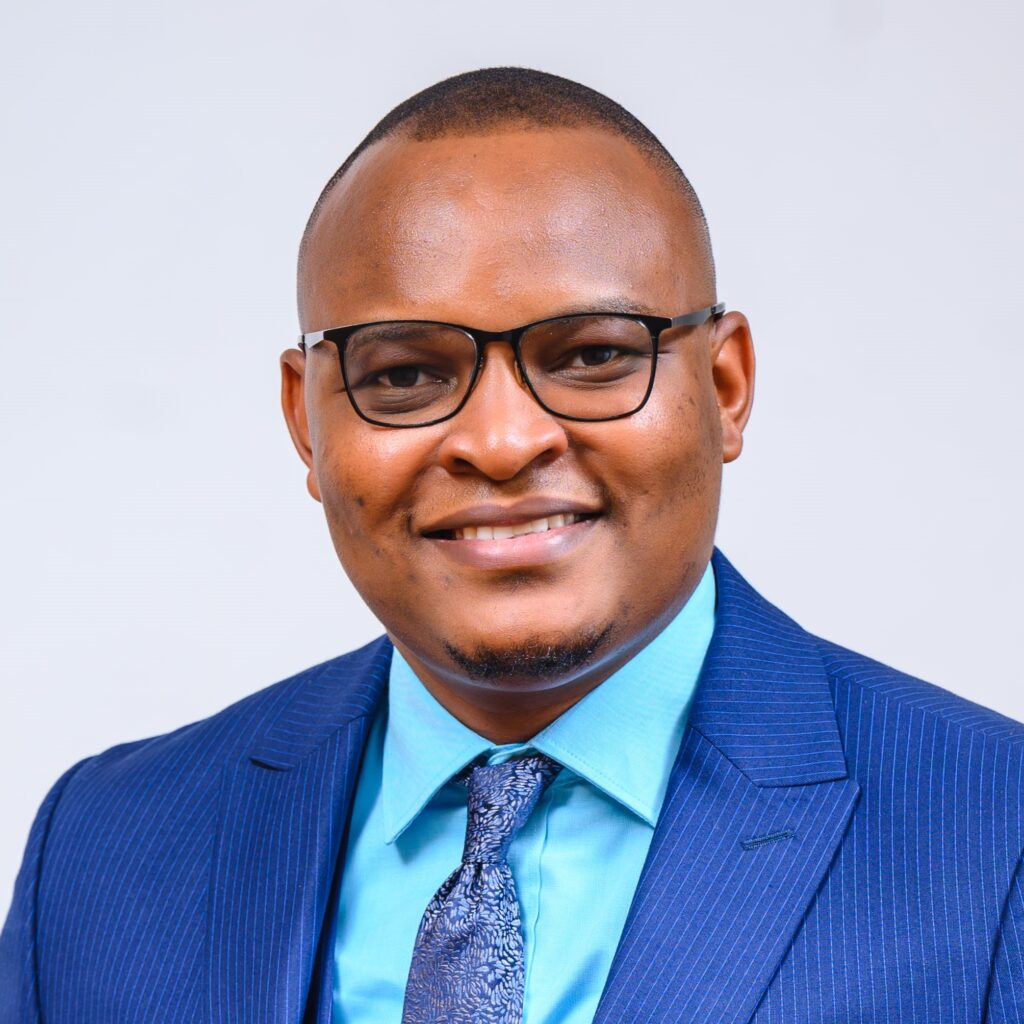 Press Release
Nairobi, 19 November 2022
Fusion Estates, a subsidiary of Fusion Capital Limited has today launched Alpha Meadows a controlled gated community residential project in the Makutano area of Kikuyu. This project internally dubbed 'an Ubuntu Community project' is a concept that will see Fusion participate in Kenya's affordable housing journey by developing genuinely affordable homes for deserving Kenyans. Fusion Estates will avail a master-planned gated community of about 42 units.
Fusion Estates' target market for Alpha Meadows includes the local professionals seeking to invest in developable land, business people, and those living in the diaspora seeking to acquire well-priced and master-planned land for immediate or future development. The primary target for Alpha Meadows is the local market but the diaspora market is expected to participate.
The project is fully funded by Fusion with the land already acquired by Fusion Estates and basic infrastructure installed. Buyers of this property will be given three different land purchase plans: a cash offer plan, 90 days purchase plan, and 180 days purchase plan. Discounts will be advanced to cash and near-cash buyers. Fusion has handled the master planning of the gated community and will be processing the sub-titles for the purchasers.
Fusion Estates boasts of a strong mother brand (Fusion Capital), and a great track record of 16 years operating in the East African Region. It will leverage the experience and track record of Fusion Capital to deliver new projects. The company has earmarked the following areas for immediate development of similar projects: Nakuru, Nanyuki, Kajiado, Muranga, and Nyandarua among others.  The project is expected to sell out within a 6 months period with the sub-titling expected to happen within the first three months.
Speaking at the Launch, Mr. Kevin Sanya the General Manager of Fusion Estates stated, "Fusion Estate has entered into this space to drive the change that we have desired to see which includes pricing and delivering titles and infrastructure to the clients as per the promise. Fusion Estates is a subsidiary of a solid entity Fusion Capital Limited and as such we will be acquiring our own land, owning it, master-planning, and selling it hence de-risking the homeownership journey for our customers."
"As a company, we have come to appreciate that until the mortgage issue is sorted in Kenya, home ownership will remain a journey starting with land acquisition to development. We want to participate in that journey by availing master-planned land with basic infrastructure and more certainly with order," he added.
ENDS…
NOTES TO EDITORS:
About Fusion Estate Management Limited
Fusion Estate Management Limited is a subsidiary of Fusion Capital Limited, a Kenyan private equity firm and real estate developer. Fusion Estates will mainly focus on acquiring, master-planning, and developing land as well as property management of Fusion's real estate portfolio. The 16-year-old firm (Fusion Capital) has established its credentials and experience as a solid property developer, with an expansive and well-capitalized asset portfolio of up to $200 million which comprises various assets spread across Kenya, Uganda and Rwanda. Fusion Estates is its new subsidiary and is inviting individuals (local and diaspora), Investment clubs, Chamas, Self-help groups, family investment vehicles and corporates to participate in its latest project, Alpha Meadows.
The project has been launched today, Saturday, 19  November 2022.
FOR MORE INFORMATION CONTACT:
FUSION ESTATES MANAGEMENT LIMITED
General Manager,
Mr. Kevin Sanya,
4th Avenue Towers, 20th Floor, 4th Ngong Avenue
Tel: +254 110 093 573 |+254 (20) 2710149
Email: ksanya@fusiongroupafrica.com
Website: www.fusionestatesafrica.com